DIY Gift Idea: Aromatherapy Shower Disc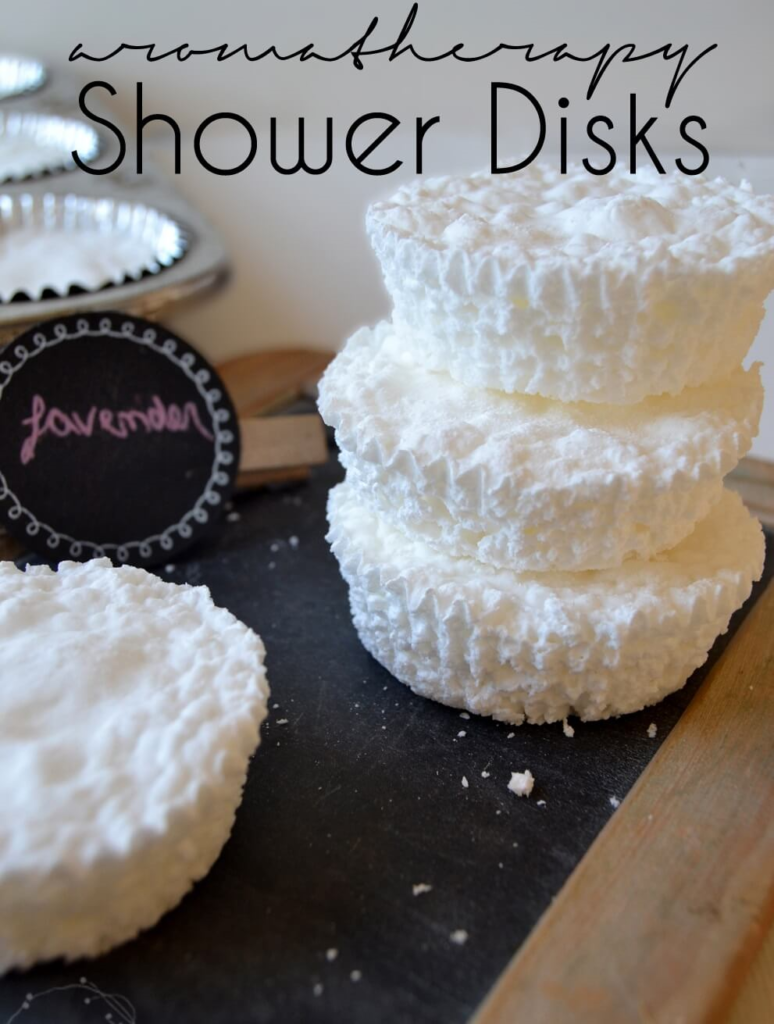 Shower discs are great for lots of reasons. They're inexpensive, easy to make and can be customized to suit a number of ailments or needs.  Shower discs can help you relax after a stressful day, energize in the morning or help you alleviate some seasonal discomfort in your sinuses.
A few years ago I would have gone to the local drug store for all these needs.  But now that I'm paying as much attention to the ingredients in the products of my bathroom cabinets as my kitchen cabinets – I have new remedies.
Recipes for shower discs are a dime a dozen, but this one has a secret ingredient! Hold onto your hats—it's corn starch.
Many homemade shower discs have a very uneven and wrinkled surface, don't hold their shape, and can barely make it to the shower before breaking into a thousand pieces. Not these. Cornstarch is the remedy for all of that. Don't you just love secret ingredients?
First, gather these things from your kitchen.  I can almost guarantee you already have them!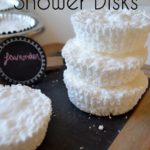 Print Recipe
Aromatherapy Shower Discs (With Essential Oils)
Homemade Shower Disks that Work and Smell Great!
Ingredients
Baking Soda

Corn Starch

Muffin Tins

Foil Lined Muffin Liners (Do not skimp – use the fancy foil lined liners. I promise you will regret it if you buy the cheapos.)

Your Favorite Brand of Essential Oils
Instructions
Mix 1 cup of baking soda with 1 heaping tablespoon of cornstarch. Wisk these dry ingredients together, ridding your mixture of any baking soda clumps.

Slowly add in 1/3 cup water.

Pour this concoction into foil lined muffin liners in your muffin tin.

Let this set for 18 hours, or, for more immediate results, bake at 350 degrees for 20 minutes. Baking these discs seems to result in liners that are much easier to remove.

Once the discs have completely cooled, remove the liners and add 4-5 drops of your choice of essential oils. Lavender or Peace and Calming are great for late night showers before bed while Eucalyptus, Thieves, or Peppermint are good for nasal discomforts. Lemon or Orange essential oils are invigorating and energizing for early morning showers.

Be sure to store them in an airtight container to prevent evaporation and to retain their aromas and healing properties.