This post brought to you by Pompeian. All opinions are 100% mine.
Is it a coincidence that National Vinegar Month AND National Salad Month fall at the same time that I've been hankering for yummy greens, fresh reds and delicious yellows? This was just meant to coincide. With all of these great vegetables so convenient this time of year I encourage you all to take the easy route this evening for dinner and go with a salad instead.
Vinaigrettes are super easy to make, just start with your favorite oil and vinegar: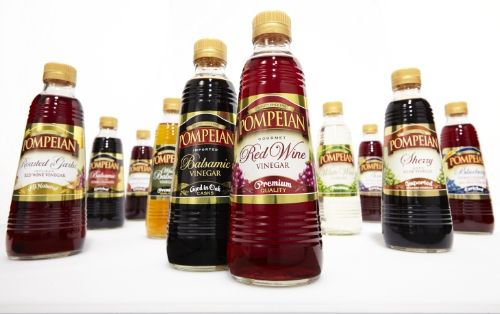 Caramelized onions, roasted peppers and asparagus sautéed with butter and salt. Yes, please. Then, if you like, take some fresh parmesan cheese and give the salad a fragrant little sprinkle of the white flaky cheese.
Ultimately, though, this fresh and fragrant salad dressing is what makes it a salad. Made with Pompeian Balsamic Vinegar, not only is it healthy and naturally gluten free, but it also boasts of some super foods like fresh garlic and ginger: Mmmm!
For additional recipe ideas, you can visit the Pompeian website.
|
Facebook
|
Twitter
|
Pinterest
|
Instagram