With updates here five days a week sometimes I run out of room to share all of my ideas.
I consider myself a beginner sewer, despite the fact that I've been piddling about with my sewing machine for a few years now. I've had no formal experience; in fact I don't even remember taking that obligatory pillow-making class in Home Ec. So for me, scrounging the internet to find good tutorials can be difficult, especially when they're rifled with terms that I don't understand and filled with concepts that are just a little too abstract for my little brain to comprehend.
To read more check out Punkwife and my Snowy Day Hat: A tutorial review for beginners.
PS: Not to toot my own horn, but I was also their Punkwife of the Month. You can read more about that here. It's worth it just to see an old picture of me from high school.
---
Valentine's Day is quickly approaching and if your children are going to a school that's like ours then it's all but mandatory to send your little ones with Valentine's Day Cards. The problem with that is store bought options are usually frilly, cliche and utterly lacking pizzaz.
Luckily for us there are a lot of options online to print or make your own cards that are totally you! I mean, totally your kids. And I promise, none of these will involve doilies or bows. *They will, however, still be full of terrible puns.
To read more check out Punkwife and My Funny Valentine: Free printables.
---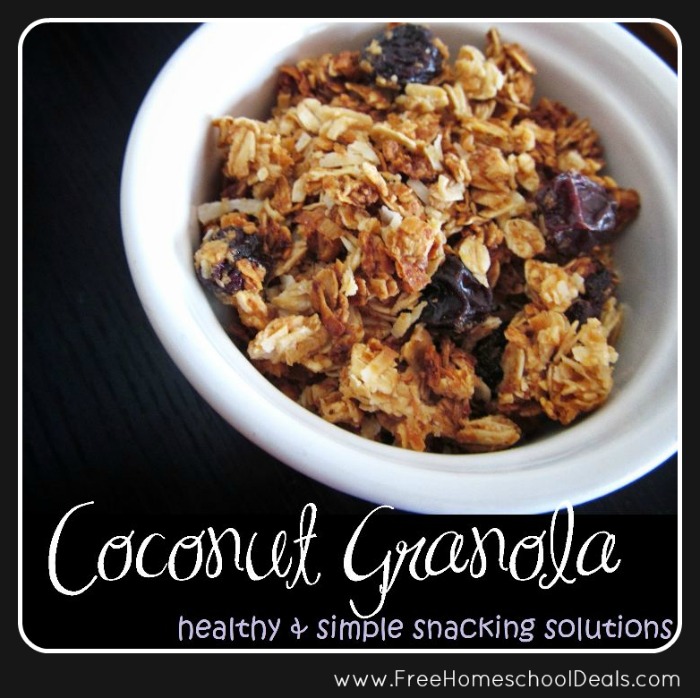 My solution for healthy and simple snacking? Granola. It's a versatile family favorite that you can munch on anywhere. If you're a frugal mom on a budget then you're in luck, because this version is inexpensive and packs a healthy punch, all with minimal ingredients.
To read more check out Free Homeschool deals and Homemade Coconut Granola.
---
In our family we take our pizza seriously. During my last pregnancy we were on our way to get the ultrasound and I joked with my husband that the screen was going to show a slice of pizza– true story. The last time the delivery man came to our house he politely recommended a carb-lovers support group– okay, that story wasn't true. You get the idea though, right?  Addiction aside, I bet that you're a lot like me. You want to save money, provide nutritious meals for your family, but don't want to be tethered to the kitchen all day. If that's the case then you'll enjoy this recipe– and the best part is, your children will too!
To read more check out Free Homeschool Deals and my pizza recipe.