Happy Monday everyone! I hope that our US readers enjoyed a relaxing weekend in a turkey coma. We had a blast with our family, I think it may have been one of our best Thanksgivings yet! And to make things even better we went home with a tray of leftovers and enjoyed making a bunch of day-after recipes. I'll be sharing those all week long (hint: turkey cranberry quesadillas, ham pot pie!). I hope you'll check in all week long and see what we've been whipping up.
Okay, enough about me! On to today's featured post: Creamy Roasted Red Pepper Soup by Sumptuous Spoonfuls. This looks like the perfect soup to cozy down with this winter!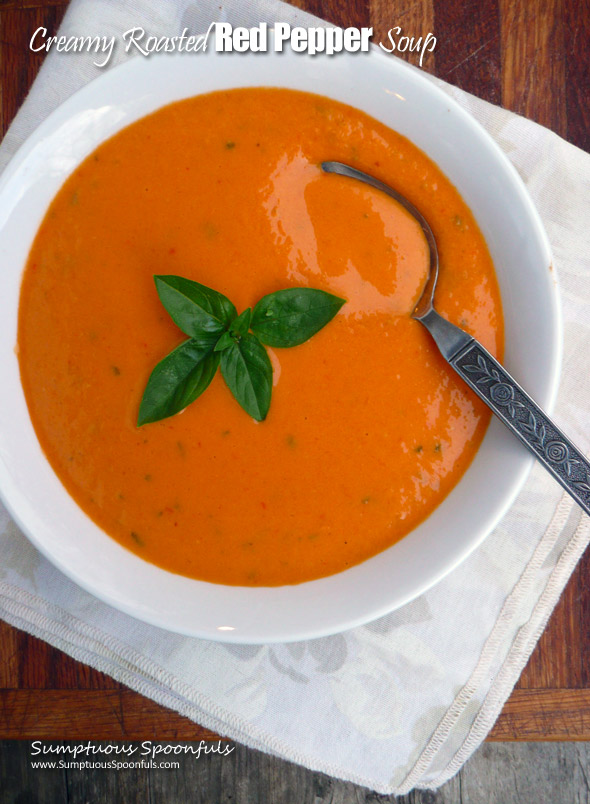 Homemade Mondays is a series for people that are on a journey to better living, via healthier eating and a more natural lifestyle. We realize that there are different paths that we all take to get to that place, and this bloghop celebrates that. Whether you're a seasoned raw foodist who has banned all things unnatural, or a rookie who is starting out by cutting out junk food, we'd love to hear from you! Link up with your favorite recipes, projects, crafts, or rants and raves.
The Hosts
Sarah of Being Frugal by Choice, Cheap by Necessity
Aubrey of Homegrown & Healthy
Kelli from The Sustainable Couple
How to
Homemade Mondays will open every Monday. You have until Thursday to make your submissions. We will share our favorite posts on Facebook, Twitter, Pinterest, and shout it from the rooftops.
Link up. Use the submission form below to add your blog posts to our gallery below. You can add as many links as you'd like, as long as they're on topic. What's eligible? Recipes, crafts, DIY projects, gardening, fitness, green ideas or just plain old advice. We're pretty open.
Tell us about yourselves. Leave a comment telling us a little about your site and what you've shared. Of course this isn't mandatory, but it's a good way to stand out.
Link back. Share the love by adding a link back to this party with your readers so they can see all of these great ideas as well. To grab one of our adorable buttons use the following code: