Over the past several weeks we've been discussing foods to pack in your lunchbox, but today we're gonna make those lunch boxes even more awesome!
We're an artsy family, so anything that has to do with painting, drawing or decorating in general is embraced by my kids. Lunchboxes that automatically include fun things to do = a win on busy mornings when we just don't have the time. We got these plain lunch sacks that coordinate with the new Applegate HALF TIME™ kits and my girls thought it was so much fun to decorate them! 
We wanted to find some other ways to liven up their lunch boxes.. here's just a few of the many FREE ways that we found to do it! BTW, you can find these ideas and many more on our Back-To-School Pinterest board. 
Cindy, of Alphamom, shares these cute fruit templates!!
On her website, Kind over Matter, Amanda has guest blogger Melissa share these kind cards. So cute!! Visit the blog to get the PDF to print.
This next idea has Callie written all over it. A lunch time survey! Once again, click on the link in order to get the full downloadable version. This is just a little sneak peak into June's blog.
That's not all. There are SO many amazing bloggers out there who are offering freebies. Look at these little downloadable guys from WeeLife
These cuties are from I Should Be Mopping the Floor, click over to download them in full (plus she's got a few more there!)
I'm loving these inspirational ones that you can find on Whipperberry.com (a guest post from Kiki and Company), "Why fit in when you were born to stand out?" Find the full high res printables at Whipperberry.com.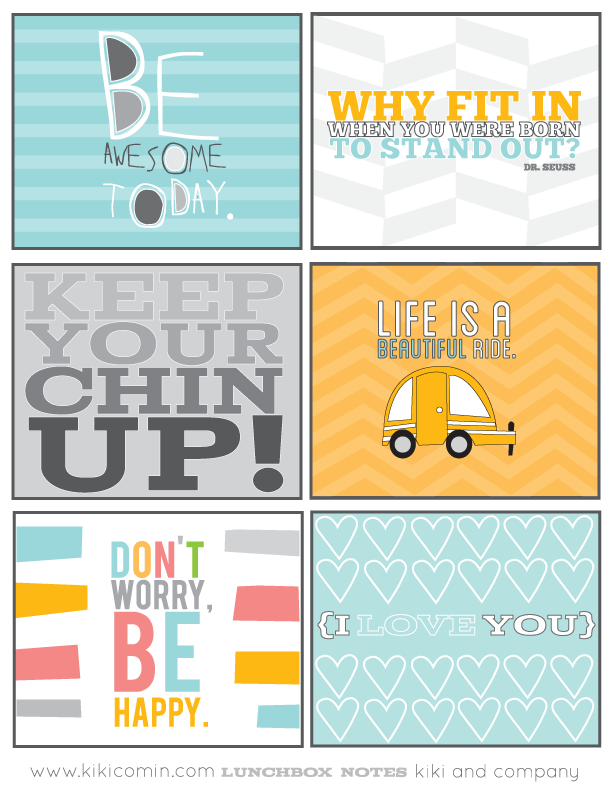 Kiki actually has a whole series of these on her site. Jump over there to see all of the different options!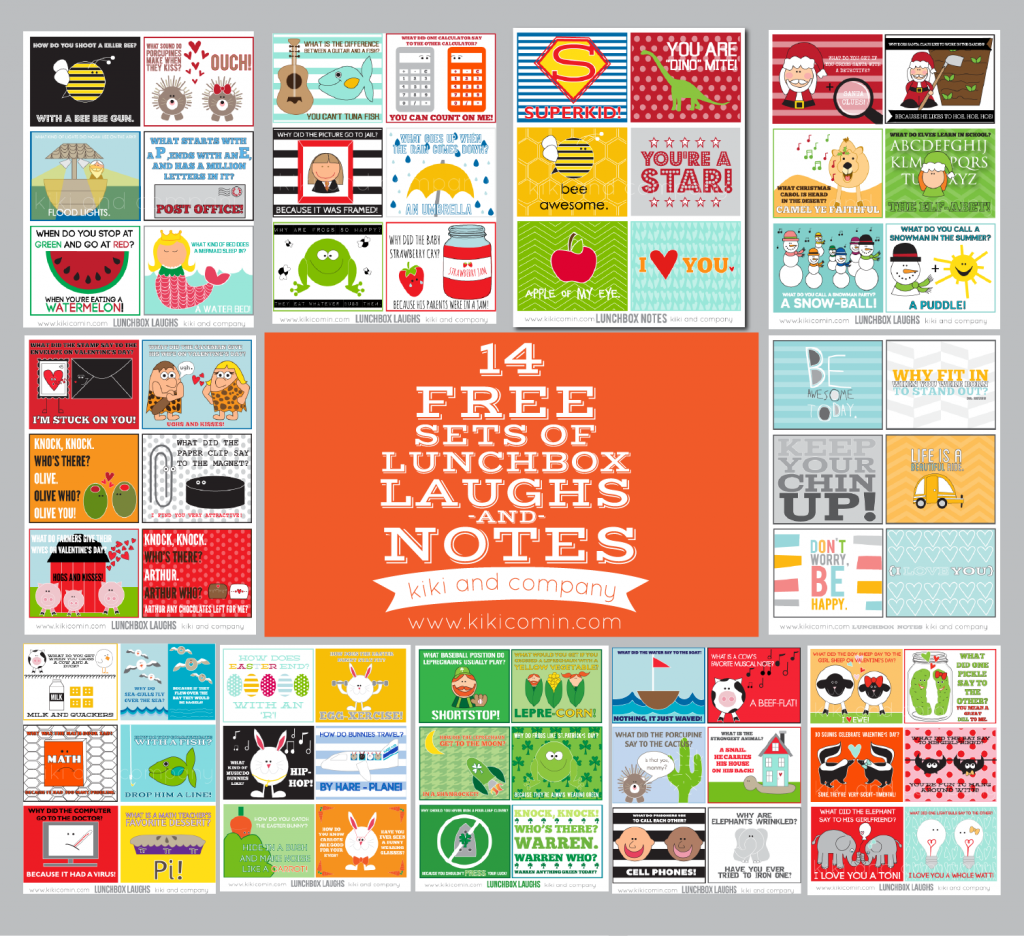 GetButtedUp.com has two different sets that you can DL for free on their site.
These whimsical printables are so sweet and cheerful, the perfect pick-me-up in the middle of the day! From DesignedByDawnNicole.com
These will be great for kids, but you could use them for anyone else who you might be making lunch for.  It'll definitely impress hubby's friends when he sees a little pink note in his lunch box!
You'll also enjoy...
Google+