I participated in an Ambassador Program on behalf of Influence Central for P.A.N. Cornmeal. I received product samples as well as a promotional item to thank me for my participation.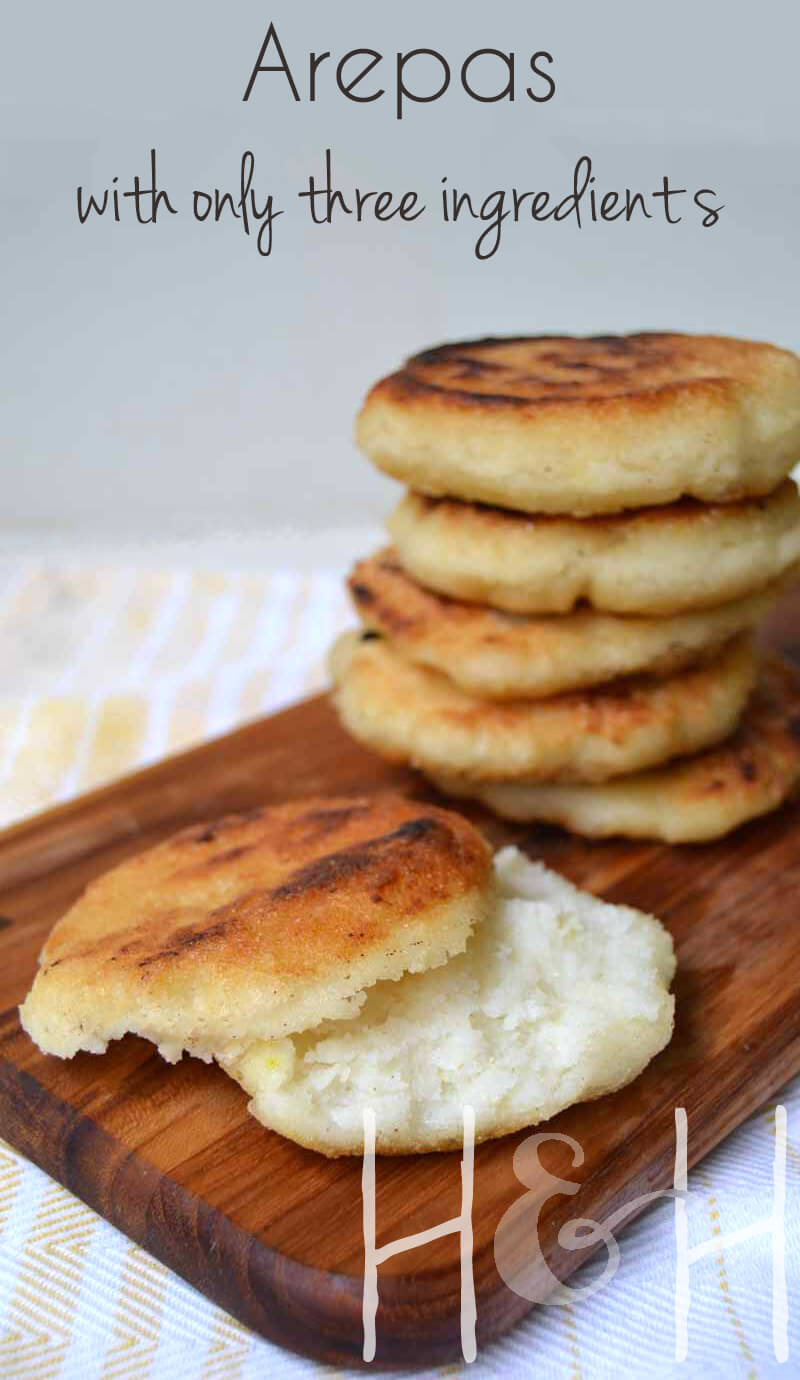 Because yeast and bread flour don't always agree with my increasingly fussy body, I'm always on the lookout for bread replacements that taste like the real deal, yet are easy to make and are cost-effective. There are days I do miss eating the fresh, fluffy bread when it's still steaming and hot. I miss being able to lather butter and honey all over the fresh bread slices and enjoy the soft, sweet goodness for lunch. Two minutes of pleasure gives me 2 hours of stomach-ache, however, so I need to be very careful with my bread and yeast intake.
That's where these cornmeal arepas come in. They're an excellent bread replacement, but you wouldn't guess. They're soft, flexible enough to use as wraps and are tasty – just like bread. I often replace these arepas for tortillas when making wraps, or as bread slices when making sandwiches. But they'd work just as well when making pizza bases. (They're tasty on their own too, when they're hot off the frying pan… shhhh).
This three (or four, depending on your cooking preferences) ingredient recipe is heaven-sent, let me tell you. Unlike yeast bread, there's no waiting time for this recipe. There's no need to wait for the yeast to activate, so you'll have hot arepas ready in no time when the need arises. The kneading stage doesn't take long, either. Lazy recipes = my kind of recipes.
Precooked P.A.N cornmeal is the base for this recipe. Rich in nutrients and known for its versatility, you won't miss the yeast and bread flour in these cornmeal arepas! Just make sure you make a big batch. These won't last long.
What do you enjoy eating arepas with?

Grace D.
Serves 8 arepas
Homemade arepas
5 minPrep Time
10 minCook Time
15 minTotal Time
Ingredients
2 1/2 cups warm water
1 tsp salt
2 cups pre-cooked P.A.N white cornmeal
Vegetable oil, for frying*
Instructions
Stir water and salt together in a large bowl until salt dissolves. Adding the cornmeal half a cup at a time, gradually stir it into the water using your fingers. Work the mixture until it forms a soft, moist and pliable dough.
Divide dough into 8 golf ball-size balls and pat each one into a hockey puck-shaped patty.
Heat oil in a skillet over medium-high heat until very hot. Cook arepas for 4-5 minutes on each side, or until golden brown. Transfer cooked arepas to a plate lined with paper towel to drain until cool enough to handle.
Wipe the skillet down with a paper towel to remove any crumbs and to prevent the oil from burning before cooking the next arepa.
Slice halfway through each arepa horizontally to form a pita-like pocket if wanting to make a sandwhich. Alternatively, leave the arepa whole and use as a pizza base.
7.7.0.1
627
http://homegrownandhealthy.com/homemade-arepas/
*I have also had success with dry-cooking my arepas. Simply leave out the oil and cook arepas in a dry, hot pan for a healthier option.
The fillings or toppings are completely up to you. My favorite arepa filling is cooked, shredded chicken, caramelised onion, garlic dip and lettuce (weird combo, right?). However, the list of fillings to use is basically endless – meat, eggs, cheese, veggies and hummus are other delectable fillings.
Want a quick and easy idea that's perfect for when you're on the go? Try making a creamy horseradish sauce and layering roast beef, fresh tomatoes, onions and cheese!
The arepa can be used as a pizza base too. Simply add your favourite toppings, grill for a few minutes and enjoy! To see more great Arepa ideas and other cornmeal recipes, visit P.A.N. on Tumblr.
Recipe adapted from allrecipes.com.