I love any plant that comes in endless varieties, particularly when they're named after fruit. Even though my garden is meager and partially restricted to containers, I grow three different kinds of sage. Of course this isn't nearly enough. I'm a collector, and I fully intend on having every variety in my future garden.
What I'm Growing: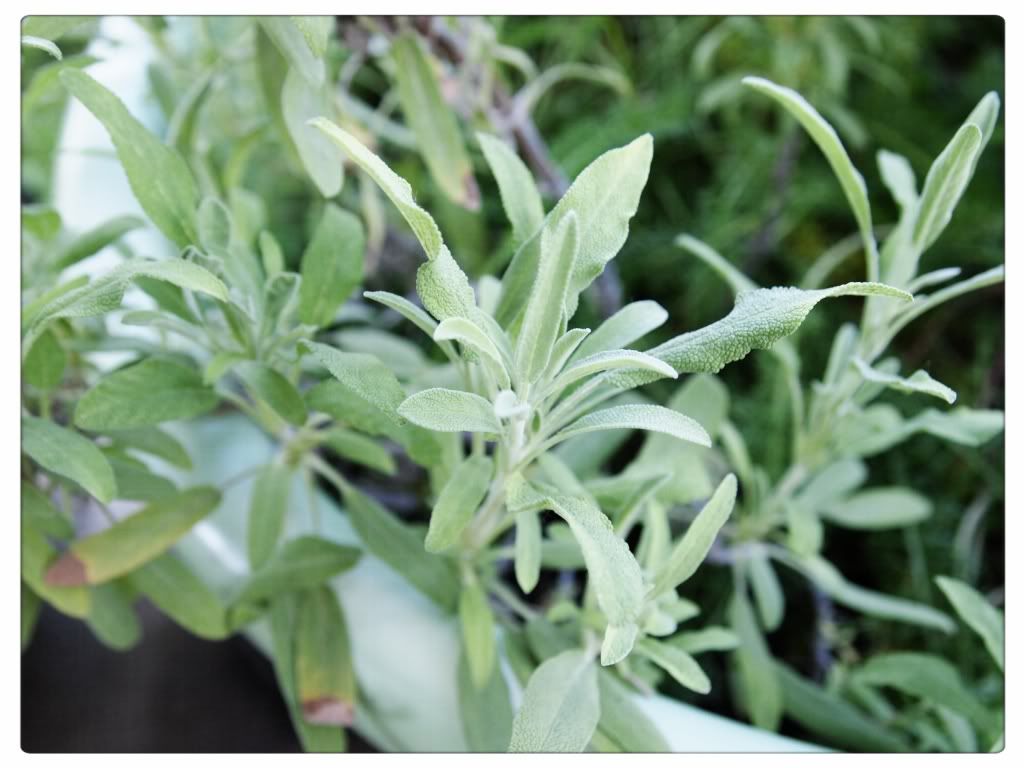 Garden sage (above) is the variety most of us are familiar with. Light green leaves, purple flowers and a distinctive taste. This is a hardy variety that will come back every year.
Pineapple sage has a unique and fruity smell, I like adding it to smoke blends and cold drinks for a little color and flavor. This variety is a bit more sensitive to cold, although mine came back with a vengeance this year. Pineapple sage produces bright red flowers that are a treat for hummingbirds and bees.
Honeydew Melon Sage is similar to pineapple, but a bit sweeter and with smaller, rounded leaves. I use this just as I would pineapple sage. It too has red blooms that attract pollinators.
Sage in the Kitchen:
My sage addiction translates to at least a pinch being added to every dish. It's especially pleasant on fatty meats and savory veggie and cheese dishes. A little goes a long way, I generally grab a few small leaves of typical garden sage for a whole dish.
Sage in the Medicine Cabinet:
Sage is not something I would recommend taking internally as a medicine. It has a high thujone content which, in theory, can be damaging to the liver. Thujone can also trigger seizures in epileptics and is best avoided during pregnancy. A little here and there certainly wont hurt, but I wouldn't try to tincture it.
That being said, one of my favorite ways to use sage medicinally is as a smudge or incense. The smoke is a prized antibacterial and predates recorded history as an air purifier. I find it can help with headaches and is essential for preventing colds and flu. The easiest way to enjoy the benefits of sage smoke is to dry whole leaves, light the tips on fire, blow out the flame and let it smolder.
Cosmetic Uses of Sage Essential Oil:
Sage essential oil should also be handled with care. It's best avoided by women who are pregnant and epileptics. However, it's interesting to note that the thujone content of sage is somehow benign in the whole-plant form (whereas thujone by itself is harmful). I wouldn't recommend taking any chances, but this is yet another example of science focusing on one chemical component of a plant without considering the whole.
Lucky for us, we really needn't use much sage essential oil to reap the benefits. This oil is invaluable for tissue regeneration and damage reversal. It has an amazing ability to lighten scars, reduce wrinkles and fine lines. Sage is also an essential cellulite-fighting oil. It helps increase blood flow to "brown" fat cells, allowing your body to process and eliminate stored toxins. All this, and it's also one of the most powerful bacteria-busting oils available. Sage is one of my all-time favorite oils.
I use sage EO in this Scar Serum (also for Men), Toning Body Oil and in Meadow, an original Wild Rose scent.
Growing Sage: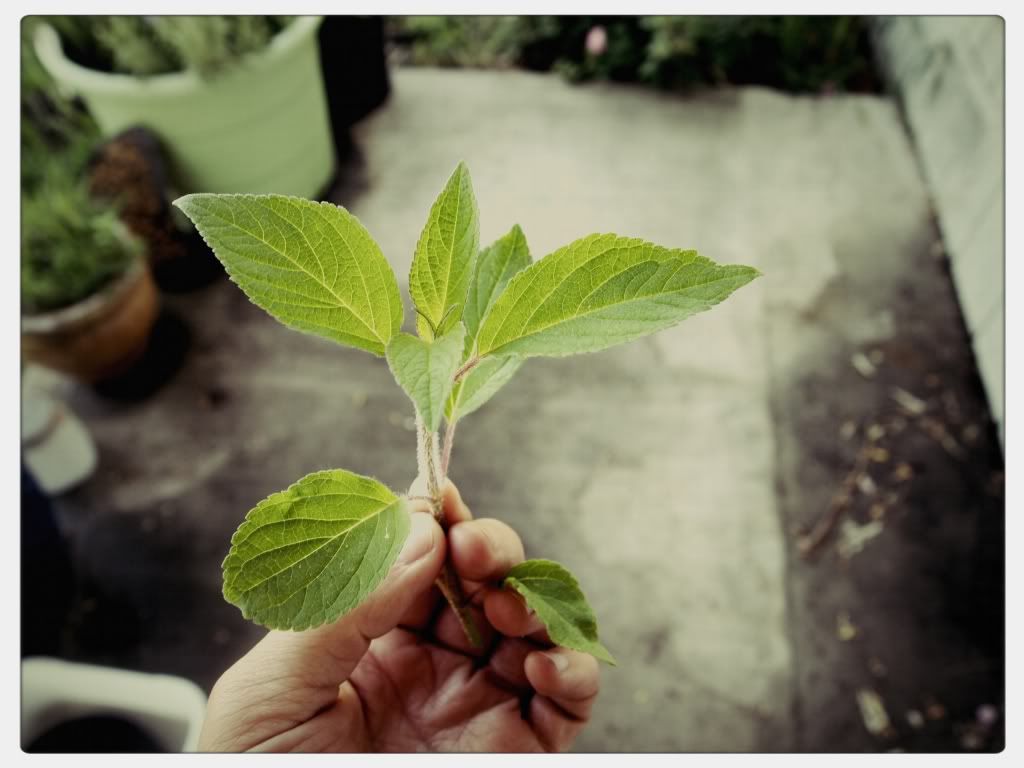 I've never had much luck growing sage from seed, but its easily started from fresh cutting. Always trim new growth, never cut into hard, woody areas as this may damage the plant. Transfer your cutting to a small cup of water and allow it to root.
Sage takes a little bit longer to root than other plants, so some recommend adding a rooting hormone to your water. I had never heard of the stuff, but I always have some kind of plant rooting, so I just add it to one that's already started (and hope that the other plants' roots will emit some good hormones). If your water becomes cloudy, change it out. You should see roots appear in 1-2 weeks. At this time you can plant your cutting. If you are growing a tender variety, be sure to pick a spot that can be protected from frost. Sage grows wonderfully in containers, too!