Think it's too early to start Christmas shopping? I wish I could say that I agreed! But with November already here the time for gift giving is quickly approaching. I decided to do a little scouting on one of my favorite sites, Etsy, to find the small artisans who are making the goods that I'd love to see under my Christmas tree. And by me I mean, of course, you.
I looked for shops that support the same qualities that we do: local treasures, small scale, quality products, low prices, great attitudes. I'm so glad to have stumbled across these sites, and I enjoyed chatting with the shop keepers. The icing on the cake is that they have all agreed to offer coupon codes so that if you like any of their items (which I'm sure you will) they are now even more affordable!  Keep in mind that the discounts apply to their entire shop, so if you see something you like but it's not exactly what you had in mind then I strongly encourage you to check out their pages and browse around.
For the tea lover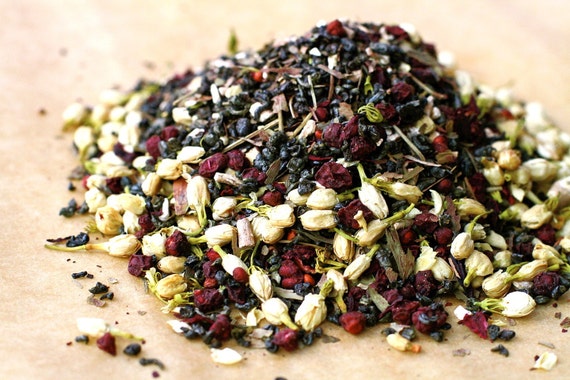 Good4You offers handmade herbal teas, salves, lip balms and superfoods, all hand decorated and adorable. What I love most about her blends are that she includes descriptions of what makes them so yummy and potent.
A word from Jess: I create herbal healing art from locally picked herbs available on cape cod . Everything is natural, based on herbal traditions and sustainable heart.
For free shipping, using the Coupon Code WILDCRANBERRY at checkout.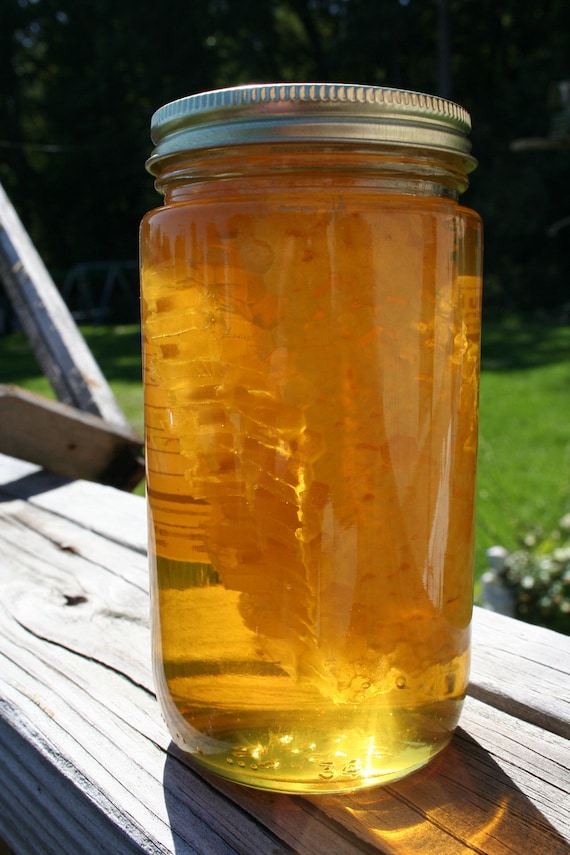 Happy Acres Apiary sells pure, natural and raw honey from their farm in West Virginia. You can also check out their Facebook page.
A little about them: We are a small Apiary located along the Opequon Creek in Martinsburg, WV. Our bees live on 18 lovely and peaceful acres, filled with trees, gardens, fields and flowers, lovingly called "Happy Acres" by the Hendrick family. Happy Acres has been the home of many good memories and celebrations. On any given day, along with the sound of birds, rustling leaves or bees, the laughter of the youngest family members is often heard.  Our bees are happy and healthy, and we are so glad to be able to share this bounty with our family and friends. Our honey is pure, and 100% raw. It comes straight from the hive, to extractor, to bottle… to YOU! We pull the loaded frames, extract the honey and bottle it ourselves. This is the real stuff, straight from our bee's homes to yours.
For the gardener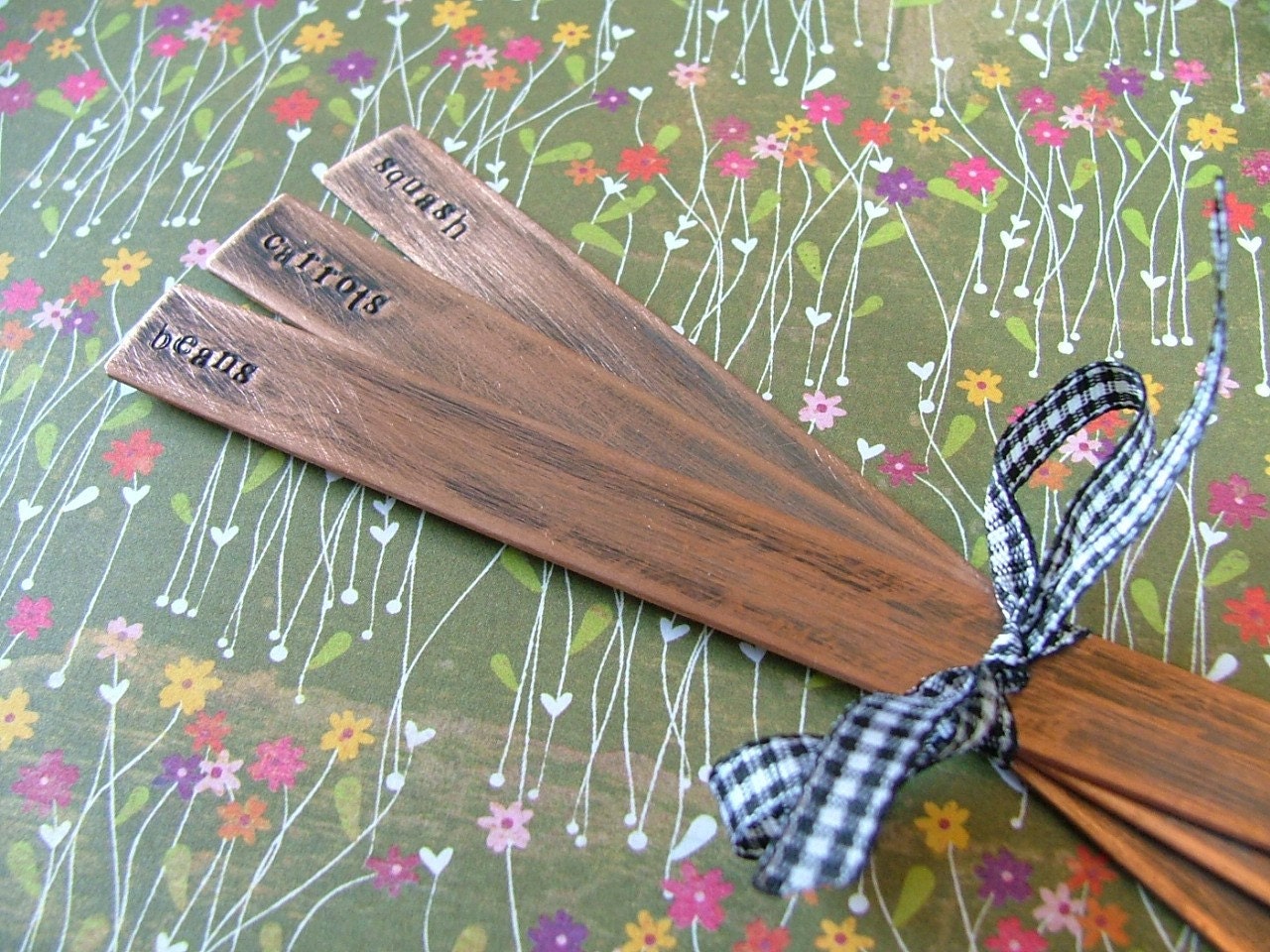 MyBellasBeads makes thick, durable copper markers that are hand stamped with your choice of herbs, fruits, or veggies. A cute way to mark your favorite perennials. You can also follow their shop on Facebook at www.Facebook.com/MyBellaByLizLollar.
A message from Liz: I love creating every one of these pieces, and would LOVE to hear the story behind your purchase! Each customer, each sale is a wonderful blessing for my family, and I proudly treat each one as such. In this tough economy, I'm beyond thankful for the popularity of my humble little shop.
During checkout, use the Coupon Code HomegrownHealthy to receive FREE SHIPPING! (Coupon code is for free First Class shipping & will not apply to shipping upgrades.)
For the drinker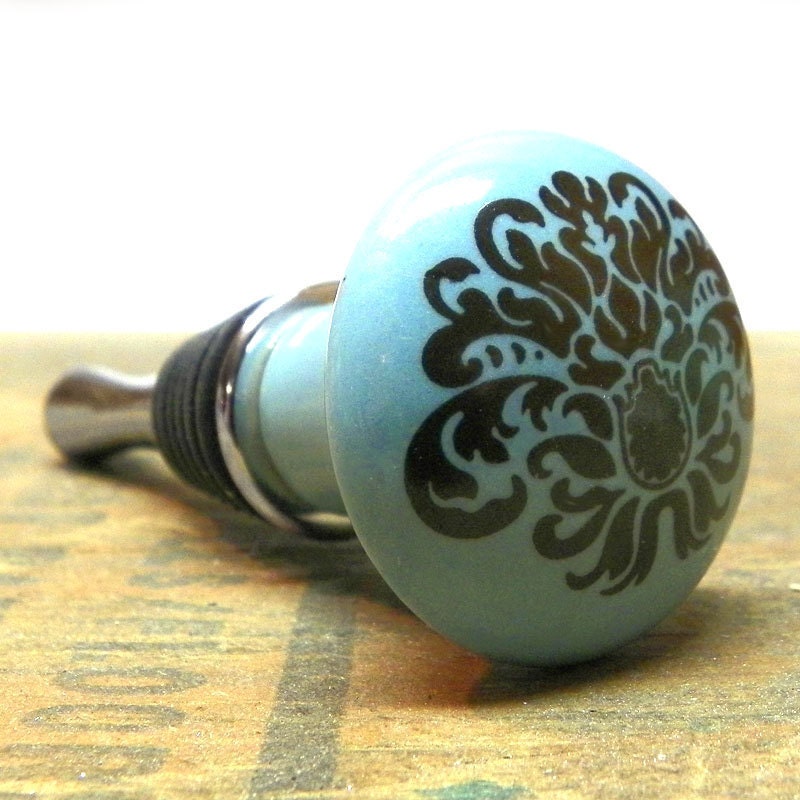 jeenoVINO makes unique and fun winestoppers, perfect for the drinker you know who has everything (and I know that you know someone just like that!) This light blue wine stopper is a must have for any wine lover. A great conversation starter with it's cute, floral pattern on the top. The tear drop shaped base of the wine stopper is chrome which lessens the chance of transferring other wine tastes to another bottle. This wine stopper base offers a classic, old fashioned look as well as more weight towards the bottom end of the stopper that, for some, create a better balance. Follow Jee on Facebook.
And Jee is offering 15% off of any purchases made on her site if you use the Coupon CodeHOMEGROWNHEALTH
For the chef
Looking Glass Memory  offers customized kitchen accessories, perfect for the cook who has it all. My favorites are the wooden kitchen utensils and the rolling pins.
Melissa is offering 10% off of purchases if you enter in the Coupon Code HOMEGROWN at checkout.
For the kids
Annnd I saved the best for last, since I love this Aromatherapy Owl Family by Wild Rose Herbs! Add the gentle fragrance of a pine forest to you're child's imaginative play. This adorable little owl family is knitted from a blend of super soft wool and acrylic, then stuffed with essential oil-infused cotton wrapped in poly-fill. You and your child will be treated with the scent of an original essential oil blend containing Cedarwood, Clove and Marjoram. This blend is reminiscent of a cedar forest after a spring rain. The oils are 100% natural and are traditionally used to reduce anxiety, settle tummies and prevent infection and colds (by breathing in the antibacterial vapors).
A little about the company: Wild Rose is a collection of my favorite personal herbal recipes. I use a high proportion of Sweet Almond Oil in my salves producing a velvety, non-greasy balm your skin will love. Wild Rose Hip Seed Oil, arguably the most nourishing skin oil available, is included in several of my serums and moisturizers. Every product is enhanced with an original essential oil blend, providing the healing properties of aromatherapy as well. Everything is 100% plant based and never synthetic. All herbs are either ethically wildcrafted or organically cultivated.